Welcome To The Pitch After Party!

Your Gateway to Elevate Your Business with eZWay!
What is a PITCH AFTER PARTY? WHY SHOULD YOU ATTEND?
Congratulations! You've experienced the excitement of our pitch parties, and now it's time to take it to the next level with our exclusive PITCH AFTER PARTY.
Every pitch party following Thursday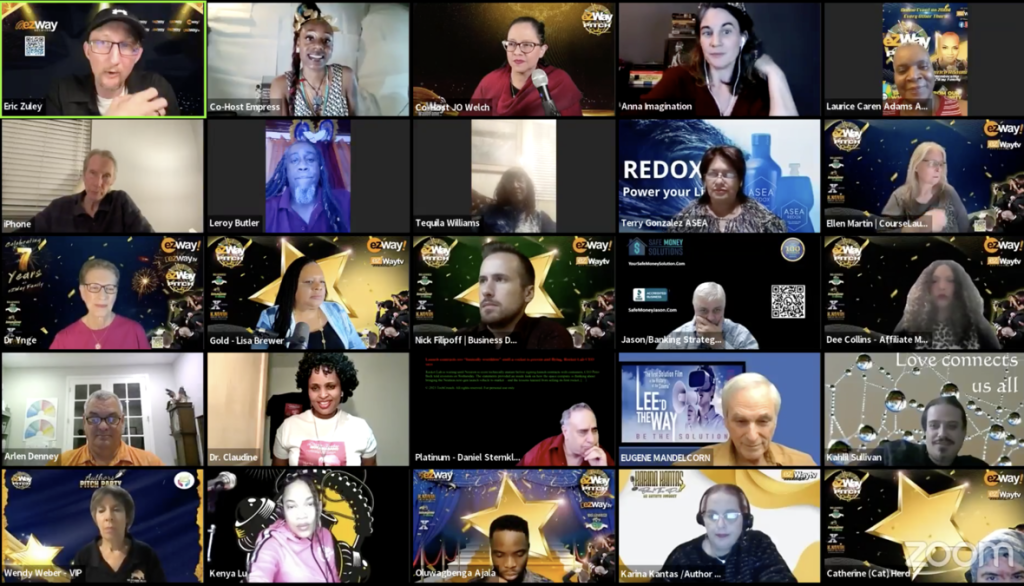 Seize this opportunity to enhance your eZWay experience!
Register Now to revolutionize your business strategy leveraging on the full potential of the eZWay system  
Exclusive Insights: Dive deep into intense training sessions focusing on leveraging the eZWay system for your business excellence.

Follow-Up Opportunities: Connect with our vibrant community and explore opportunities that sprouted from your pitch at our previous events.

Network Leverage: Learn the art of leveraging our extensive network to catapult your business to new heights.

Affiliate Mastery: Uncover the secrets to maximizing your affiliate account, ensuring you get the most out of our revolutionary software.

Lead Optimization: Master the art of following up with leads generated from your pitch, turning potential into profit.
Interactive Workshop: Engage in a hands-on workshop and Q&A session conducted on Zoom, designed to empower you with practical skills.

Fine-Tune Your Pitch: Learn how to perfect your pitch for more effective and impactful results.

eZ Business Tools: Gain insights into our powerful eZ business tools and discover how they can be tailored to suit your business needs.

Profile Perfection: Our promise is that after attending the PITCH AFTER PARTY, you'll leave with a polished profile and the knowledge to harness the full potential of the eZWay Network.
Seize this opportunity to enhance your eZWay experience! Your success journey continues at the PITCH AFTER PARTY.